Exclusive coupon only for you!
AWOW CreaPad 1009 Tablet 10.1 inch Android 11 with Keyboard
$133.99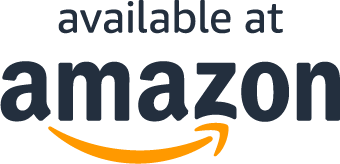 | | | | |
| --- | --- | --- | --- |
| 37 | Coupons used | 13 | Coupons left |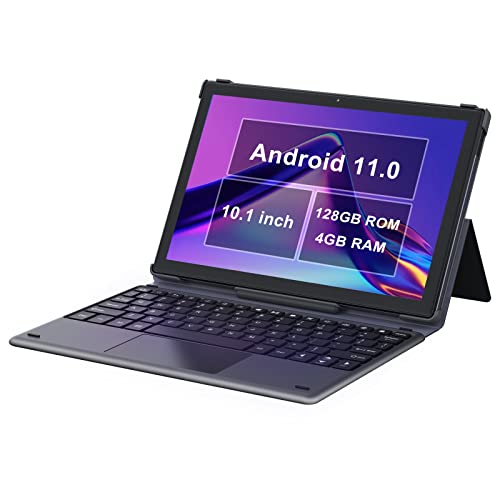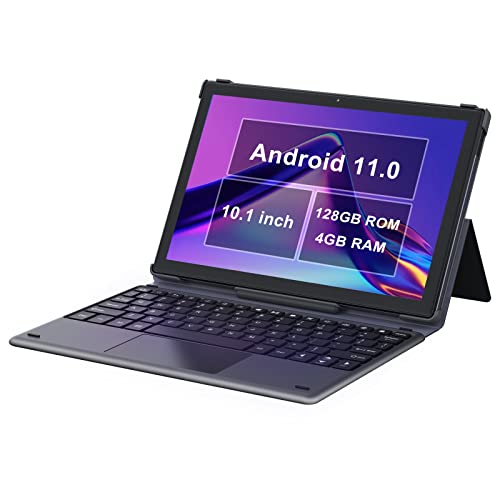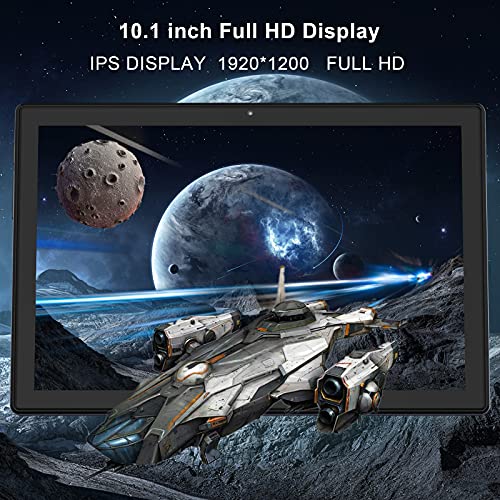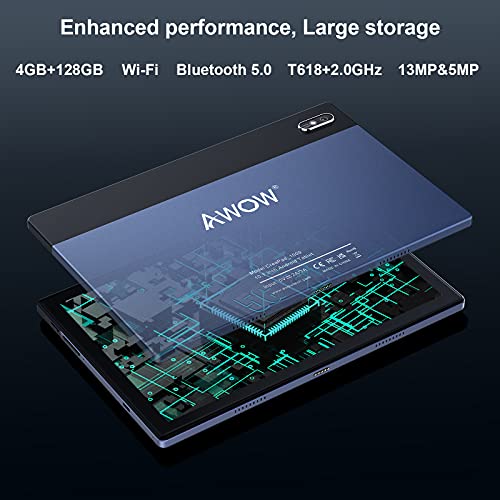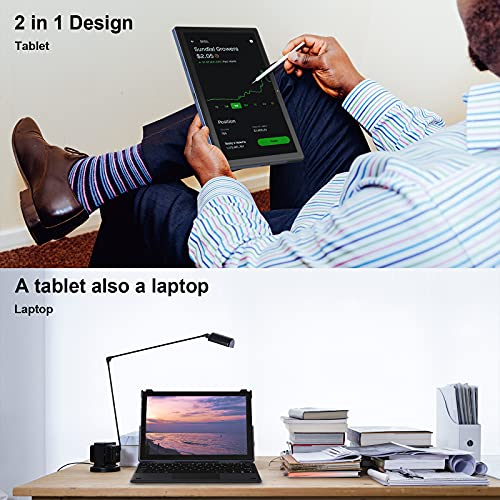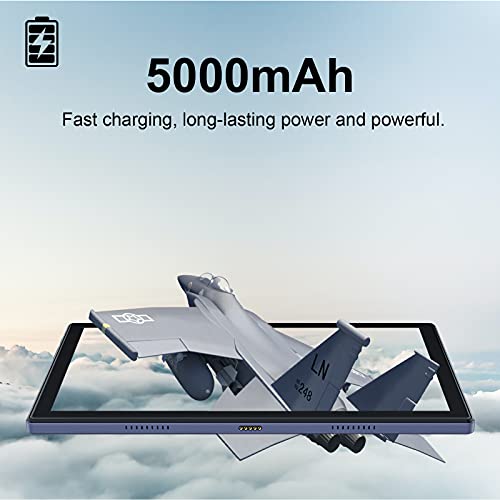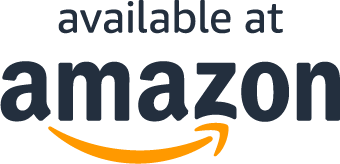 | | | | |
| --- | --- | --- | --- |
| 42 | Coupons used | 8 | Coupons left |
Read More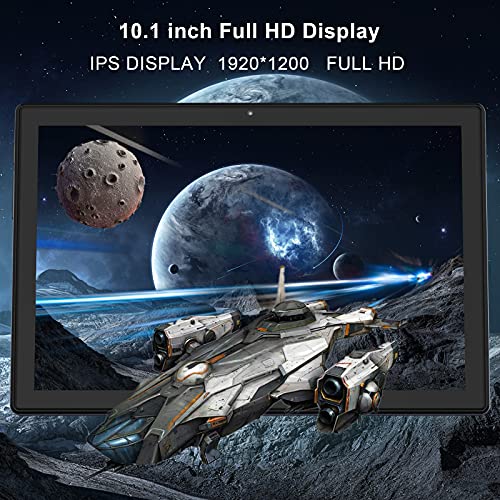 About the product
【Octa-Core 2.0 GHz Processor】Now 30% faster thanks to the new 2.0 GHz octa-core processor and T618, outstanding hardware and operating system. Tablet supports connections to 2.4G/5G Wi-Fi, Bluetooth 5.0. And dual speakers for your favorite music, games and videos.
【1080P FHD IPS Display】10.1" 1200*1920 1080P FHD display, the tablet's stunning display brings you a crisper and brighter image, so you can watch your favorite movies and shows without missing any detail. This tablet is also for kids, it gives your kids access to many apps, games, books, videos, Audible books, and educational content.
【128 GB Storage Memory】128 GB of internal storage + 4 GB RAM, 2X the storage more RAM than previous generation. The storage to keep all your favorite media with you wherever you go, such as eBooks, songs, videos, photos, music, etc. Rear Camera - 13.0 MP, Front Camera - 5.0 MP, you can enjoy the colorful pictures.
【Latest Android 11 System】Tablet adopts the latest Android 11 System with 4GB RAM and a high-performance Octa-Core CPU. You can use the keyboard to work and send emails anytime, anywhere. The tablet could lasts up to 6 hours with built-in 5000mAh battery, making it an ideal companion during trip.
【Capacity APP】Enjoy your favorite apps like Netflix, Facebook, Hulu, Instagram, TikTok, YouTube, Skype, and more through Google Play. Work with the keyboard and touch pencil in anywhere anytime to check email, make video calls, have video meeting. Use your favorite apps like Zoom, Outlook, and Evernote.
What Are You Waiting For?
What Our Customers Are Saying
Overall nice tablet
Good value for money. Had it for couple of days and didn`t find any issues. Great android tablet ideal for day to day surfing on internet. It has large 10.1" display and quite slim.Resolution of screen 1920 * 1200 which gives nice picture quality.It runs on Android 11 platform which allows to get the application without any problem.It has 5mp front facing camera and 13mp back camera which ideal for taking pictures.Overall nice tablet which runs on latest platform.
Good high specification tablet for the money
This is a very good high specification tablet for the money, equipped with octa-core processor and T618 processor, with frequencies up to 2.0GHz, which gives good performance for gaming, watching videos or any other function you might wish from a tablet. It is also quite small and light, feels solid in the hand and can be used one-handed, unlike bigger tablets with 11 inch or 12.4 inch screens.It has a 10.1 inch 1920×1200 FHD IPS 1080p Full HD screen which is sharp and big enough for most purposes.The tablet has 1 x Micro SD / SIM Card port and 1 x SIM Card slot. The storage of the tablet has 4GB RAM and 128GB ROM, which is generous given the price, and storage can be enlarged with a Micro SD card. It has 1 x Type-C port for charging and to use with an earphone, if you get USB-C to 3.5mm Jack Headphone Adapter, which can easily be purchased separately for around £6 from Amazon (it does not have a 3.5 inch eaphone port - but this is becoming standard on both smartphones and tablets.)
Very easy to set up and excellent performance
I have only had the device a few days but so far I am very pleased with it. Very easy to set up and excellent performance. I can watch videos, browse the web, send emails, video chat, etc. at the same time. It runs very well, and it's not stuck at all. With keyboard and stand, I can watch movies easily while lying on the sofa. It's awesome.
A great experience for me and my wife
My wife and I both like to use a tablet for reading, email, internet access, ordering from amazon and playing Teris with me also using Google as a sat nav. I bought it several days ago and it performs everything I want it to do. My wife had a Kindle Fire. Amazon does not allow several programs use, libby being one of them but they do allow Overdrive which is not as good at all. With the demise of RB Digital which allows reading of magazines the function moved to Libby which Amazon does not allow. So we replace with this tablet. Much better and more flexible with Play store access and very good battery life, this is a great experience for me and my wife!
Great performance with tablet
I am a photographer, and I always like to travel and experience nature. This tablet has 128GB, which is too friendly for me, and the rear camera is 13MP and the front camera is 5MP, which can show me the colorfulness of nature. The most important thing is the two-in-one tablet with a keyboard. I use the tablet when I take pictures and the keyboard when I send emails. It meets my needs and is very convenient. Recommend!
Fantastic value
The spec, at 4gb ram, 128gb storage, TF card, Android 11 System, 10.1 inch IPS screen, 13mp + 5mp cameras, 2.0 GHz octa-core processor and T618 cpu is unassailable for the price.It also has a keyboard for easy office work anytime, anywhere, and the keyboard can also protect the tablet, a perfect experience for me!
What Are You Waiting For?
Questions?
Why are you running this promotion?
How can I use my coupon on Amazon?
Does this include free shipping?
What Are You Waiting For?